Everyone deserves a healthy working life
Who are we and what are we working towards?
Kurt S. Klausen, senior counsellor, psychotherapist and speaker, founded Klausen HR in 2012. In 2023, Klausen HR joined forces with Benefix with the aim of creating the best possible products for our customers and giving even more employees the opportunity for a healthy working life.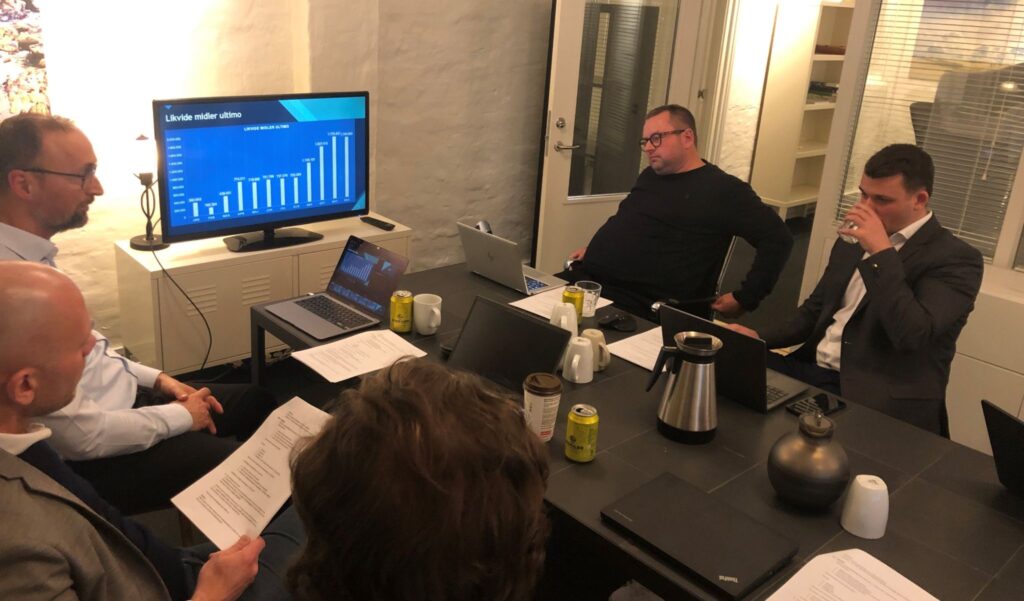 KLAUSEN was founded by Kurt S. Klausen in August 2012, and from 2020, Kurt ran the counselling sessions together with 10 external psychologists.
Kurt is an educated psychotherapist, which enables him to sell VAT-free services. However, from the start, he chose to offer VAT-taxed services to the B2B market.
With the KLAUSEN services, we want to give all employees the opportunity for a healthy working life.
The company has experienced solid growth since its beginning and the mother company APV Holding ApS has solid equity. KLAUSEN ApS is owned by Kurt S. Klausen's holding company APV Holding ApS.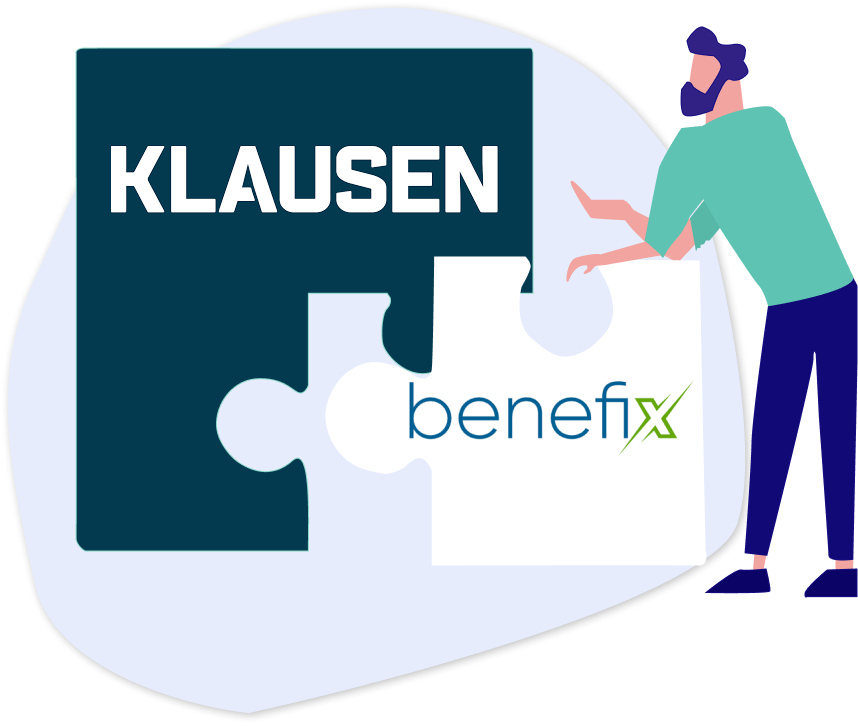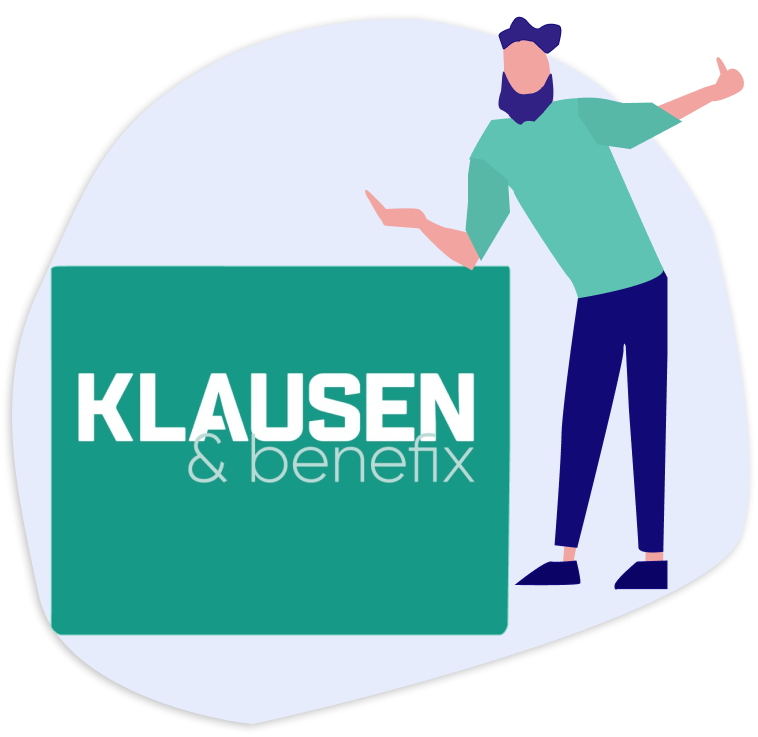 In December 2020, the tech company Benefix ApS was founded with the purpose of developing on-demand wellbeing courses. In February 2021, psychologist Helle Rasmussen was hired as CQO and thus responsible for the development of our on-demand wellbeing courses. In March 2021, psychologist Peter Møller Jensen became a co-owner, and in October 2021, tech investor Jesper Hartvigsen discovered KLAUSEN's services through his role as CEO of a company focused on employee wellbeing. He decided to buy 10% of Benefix.
In April 2022, we launched a beta version of our Wellbeing Learning Platform for Klausen HR's customers. The year 2022 ended with our selection for an accelerator programme at INCUBA, which began on 1 April 2023. In the summer of 2023, we will launch our new concept, giving even more employees the opportunity for a great working life.
Benefix is owned by 3 holding companies, all of which have solid equity: Benefix ApS is owned by psychologist Peter Møller Jensen's holding company, tech investor Jesper Hartvigsen's holding company, and Kurt S. Klausen's holding company, APV Holding ApS.
Morten Lundsby Jensen is our Lead Adviser on areas like Technology, Product and Business Development. With his experience from primarily San Francisco, including his employment at Google, Morten joins us as lead adviser of our product development team.
Morten Lundsby Jensen
Lead advisor
Peter helped develop the idea behind the Benefix portal solution. As an educated psychologist, he has in-depth knowledge of how the courses and exercises available through Benefix' portal solution contributes to preventing stress and helping employees in organisations.
Peter Møller Jensen
Partner
Kurt S. Klausen is a senior consultant in occupational psychology, psychotherapist and lecturer. Kurt has extensive experience in counselling sessions with stressed employees, and it is these experiences and that he has further developed in the Benefix portal solution.
Kurt S. Klausen
CEO
Jesper is helping to develop Benefix's Wellbeing Learning Platform with his innovative approach. Jesper has extensive experience from other tech companies that he co-owns. In addition, he is also known as a hugely caring and understanding leader who will go to great lengths to ensure that his employees thrive.
Jesper Hartvigsen
Invester & Advisory board
Mikkel contributes with his knowledge of go to market strategy and business development. He comes from a position as Head of Digital & Content in a growth company with 1600 employees. Mikkel was a member of the management team and a European growth journey via this position.
Mikkel Eskesen
Advisory board
Brian has more than 25 years of experience in IT in some of Denmark's largest organisations. He has experience in managing large organisations with both managers and employees in Denmark and abroad. From experience, Brian knows that the portal solution is a great tool for employees and managers.
Brian Wested Laursen
Advisory board
Emma is a product designer and our UX/UI expert. She graduated as a multimedia designer specialising in product design and is now studying digital concept development. She spends her spare hours updating our sites and improving our solutions.
Emma Bering Hansen
Product designer
Agnes is a student assistant and spends her hours with us working on our business development. Agnes is currently studying economics and IT at Aarhus Business Academy, where she is also working on and developing her own business.
Agnes Jonasson
Business Development, Student Worker
Markus is an intern working in management. On a daily basis, he makes sure the office is well-functioning, productive and efficient at solving tasks. Markus is studying Political Science at Aarhus University, which is one of the highest ranked political science faculties in the world.
Markus Hagedorn
Teamleader
Torben is a tech developer and works with optimising our learning platform and exploring new opportunities and features for the company. Torben has a bachelor's degree in Information Science and is currently pursuing a master's degree in Information Technology.
Torben Kraschon
IT Project Manager, student worker
Alexander is our Communications Manager. He is primarily responsible for all outgoing communication in relation to social media, articles, and other related content. Alexander is studying journalism in Aarhus and also works on a variety of local news media.
Alexander
Kommunikation
Andreas is a student assistant and works in the office analysing data from our digital solutions. When Andreas is not at work, he studies business administration in the international programme at BSS in Aarhus. In addition to this, he is a volunteer in Aarhus Symposium.
Andreas Feldt
Data Analyst, Student worker
Did you not find what you were looking for?
We can help you with questions or problems that have arisen in connection with your course purchase, while using our course or general questions that you need answers to.